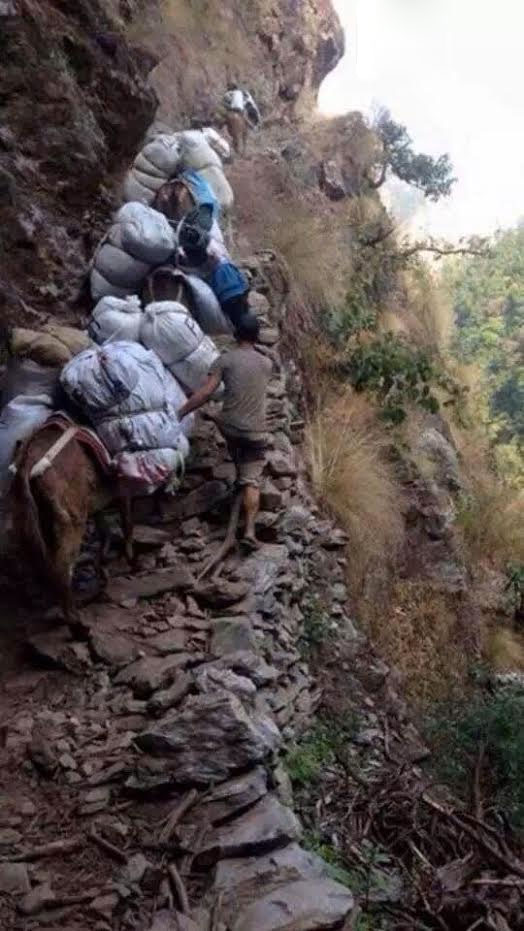 Moving the Tibetan medicine mobile clinic that provides healthcare to more than 1,000 patients in the 17 scattered villages that make up the remote Nubri area.
Our fund raising is managed from London. Our main concern is the welfare and the care of old people. However, whilst we support the basic needs of the most vulnerable in the Tibetan refugee community in India and Nepal, we have developed our funding to assist with three key themes:
Developing the self sustainability of the Tibetan community
Skills development of the Tibetan community, especially those who dropped out of school, through training courses and a pathway into work
Developing alternative energy systems wherever possible
Our grants help to address the needs of the whole community. We continue to contribute actively towards the care of old people, healthcare, kindergarten education, as well as the provision of clean water and sanitation. Kindergartens are the foundation of a good education.  We are striving to support improvements in education through the provision of appealing and attractive libraries and science laboratories in Tibetan schools to consolidate and support mainstream education.
Read more about our work on the projects page.
We aim to keep our administrative costs to an absolute minimum. On average 99% of our income goes directly to the projects we support in the Tibetan community. We have no paid staff in the UK and our team of volunteers give their services pro bono. When visiting projects, trustees pay their own expenses.
Fund raising events are held during the year – you can see details on the Calendar/Events page
Supporting Tibetan refugees since 1988.